The institute was inaugurated in Yaounde on June 20, 2015.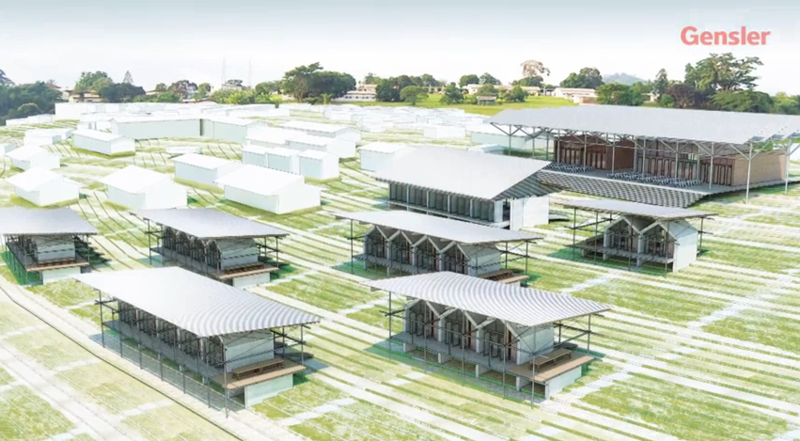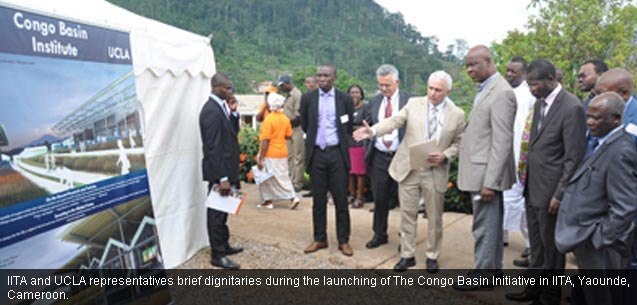 The campus of the International Institute of Tropical Agriculture, IITA, last Friday witnessed an unprecedented crowd on the occasion of what actors described as a wedding between the research institute and the University of California Los Angeles, UCLA. In effect, it was the signing by IITA and UCLA of an agreement to set the ball rolling for a regional research institute.
The Congo Basin Institute, as it is called, CBI, was launched in Yaounde, on June 20, 2015 with Dr. Kevin Reed, Vice Chancellor-Legal Affairs and Associate Counsel, UCLA and Dr. Kenton Dashiell, Deputy Director General-Partnership and Capacity Development, IITA affixing signatures sealing the deal with Cameroon's Agriculture and Development Minister, Essimi Menye, witnessing.
Experts say the Congo basin is facing challenges in the area of water, health, food security, and safety as well as climate change adaptation and mitigation. Putting in place CBI is in response to the setbacks. The 13 million USD (about FCFA 7.5 billion) institute is designed to integrate an environmentally-friendly research campus which is expected to serve as a nexus for interdisciplinary research, education, training, and technology development focused on finding solutions to those critical issues in the region.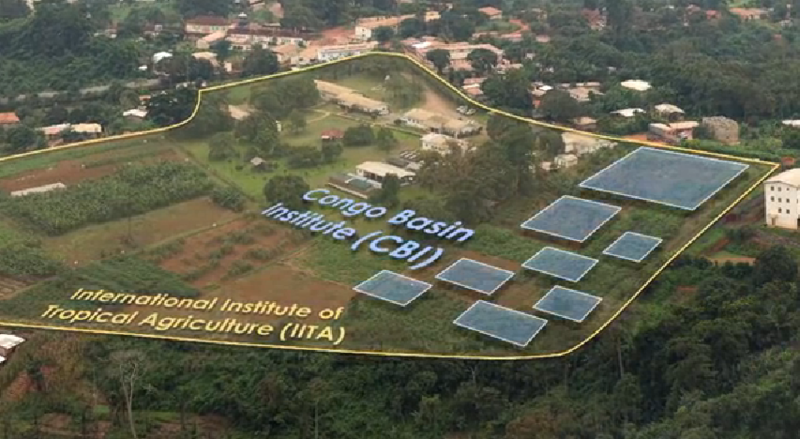 From the Representative of the IITA Board of Trustees, Dr Amos Namanga Ngongi to IITA's Deputy Director General, Dr Kenton Dashiell as well as Dr Rachid Hanna and Professor Thomas B. Smith and Mark Gold of the UCLA, the CBI will allow scientists from Africa and the US to work beyond country borders and science disciplines with focus on finding sustainable solutions to food security in an integrated approach. Besides addressing Congo Basin setbacks, the CBI will solve the problem of brain drain by bringing premier researchers from all over the world to provide critical training for African scientists in addition to providing needed infrastructure.
The CBI facilities include a distance learning centre with state-of-the-art research services, such as remote sensing and Geographic Information System, GIS research and training laboratory and a molecular genetics and analytics laboratory. The institute is also serving as an incubator for start-ups and entrepreneurs and a meeting point for an international community of scientists and researchers.
Guests at Friday's ceremony were taken round the campus for a tour and appreciation of the IITA's prowess and the discovery of the site that will hence host the to-be constructed CBI. It was revealed that Friday's ceremony was just in recognition of the first phase of the project that is walloping 13 million USD. The institute is supported by several US and local universities as well as the World Agroforestry Centre.
Source : Cameroon Tribune