Cameroon is still lacking of exhaustive digital contents covering all parts of its rich diversity and culture, represented by a dynamic youth and less young, locally and in the diaspora. To address this great gap, some initiatives are undertaken, as the Wikivillages of Cameroon writing contest launched on the 20th of may by Agripro, aimed at '' favoring the sharing and dissemination of documented information on the history, geography, culture, economy, way of life, rich heritage and assets of the Cameroonian villages''.
Kamerpedia.com is another project already in course, that Cameroon can boast. The search engine that his founder wants to be the biggest in Cameroon, works like Wikipedia, with researchers, writers, editors, publishers, examiners and monitors to develop the availabity on the web of accurate information about different topics on Cameroon.
His founder, Jeunome Achenjang was born in Ekondo TIti, near Kumba in the South West Region of Cameroon. He grew up in Muyuka before moving later to Bafoussam, and since 2009 is living in the USA .
In its interview, he introduces us to this basically and long term work in progress adventure.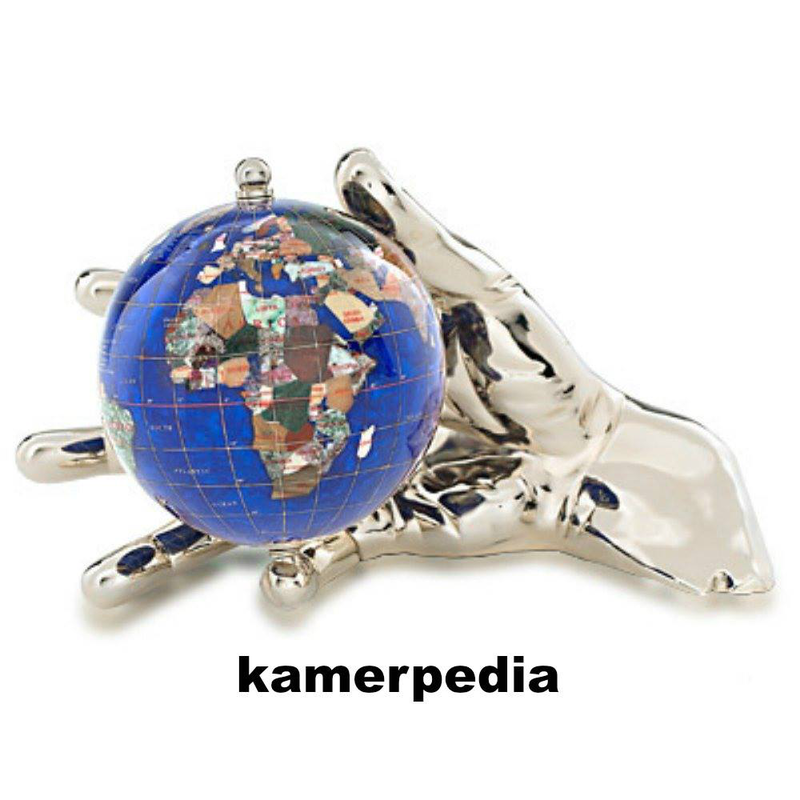 ÔCameroun-NéoIndépendance : You are the founder of Kamerpedia.com. Please let us know what it is exactly and why you decided to create this cameroonian Wikipedia?
Jeunome Achenjang : Yes, I am the founder and CEO of kamerpedia.com . Kamerpedia as you know Kamer which refers to Kamerun and pedia which is a reference word containing articles so kamerpedia. It is a search engine where every Cameroonian will be able to search anything and see something. All kinds of Cameroonian food, Cameroon Villages, Cameroon actors, artists, fashion designers, CEO'S, Sport players, Cameroon fruits, schools and so on will be embedded in Kamerpedia. We decided to create Cameroon's kamerpedia because being in the United State is like, you are caught up from Cameroon. You hardly get a good information about somebody from Cameroon. We created Kamerpedia so that Cameroonians can write their own story instead to let someone write about you. I went on google and was searching about "koki" and didn't see nothing. Kamerpedia will be mainly where you could search koki and see the whole recipe.
ÔCameroun-NéoIndépendance : Is there any specific criteria to be one of the people portrayed in the search engine?
Jeunome Achenjang : Of course, there is a criteria, we are not just going to get everybody from Cameroon to set up a profile in kamerpedia. You have to be exemplar, who people look up to, you need to be doing something great to feature on kamerpedia. For an artist must have at least 3 videos , actors must have acted in at least 5 movies, Fashion designers should be recognized within their peers, CEO's must have a website, TV shows, journalist and presenters too. If you helping your community, there is no reason you shouldn't feature on kamerpedia.
ÔCameroun-NéoIndépendance :How can someone find a topic on Kamerpedia and how many entries, names are available right now?
On kameropedia.com all you need to do when you are on kamerpedia is to go to the search bar on the top right of the website and search anything about Cameroon and have an answer but right now we haven't gotten a lot of information, just some few profiles of Cameroonian actors and artists are on it now.
ÔCameroun-NéoIndépendance : How do you check the veracity of the information published by the potential contributors, how will you ensure the objectivity of the publications?
Jeunome Achenjang : In Kamerpedia we have different roles. We have the Researchers who find information about a person or particular article then we have the writers who get those information from a researcher and put them into writing then the Editors edit those information written down then the Publisher publish the article. We also have monitors who monitors the articles to see if the articles are correct. So is a process which we take it serious. If a potential contributor have an article to write, we have an examiner team that will examine the whole ideas of that article. If it is bias to a group of people then we wound't published.
ÔCameroun-NéoIndépendance : If I am a potential contributor, what do I have to do to suggest a text for Kamerpedia?
Jeunome Achenjang : If you are a potential Contributor it's easy. Send us an email at kamerpedia@yahoo.com or speak to our live chat agent on kamerpedia then they can work you through the steps.
ÔCameroun-NéoIndépendance : Right now, it seems to be mostly or even only people portrayed on the search engine. What other cameroonian aspects are or can be presented in Kamerpedia.com?
Jeunome Achenjang : Like I said above, we are going to have every aspect of Cameroon in kamerpedia. From entertainers to Cameroon food, Fruits, Sport , Education, Cameroon Languages will be also present, say if am Bassa, if go to kamerpedia and type Bassa, I should be able to see some words in Bassa and what it means in french or english.
ÔCameroun-NéoIndépendance : Particularly, in terms of digital contents or in other terms, how can Kamerpedia.com be useful for our country, Cameroon ?
Jeunome Achenjang : Kamerpedia.com will be used as a form of research to Cameroonians both home and abroad in various ways. It will be a search engine for their favorites. Be its in any domain. It will also be a platform were Cameroonians can extract information. Yes, it will be more useful in this present era.
ÔCameroun-NéoIndépendance : Where do you see Kamerpedia.com in 5 years ?
Jeunome Achenjang : Kamerpedia.com , where I see it in five years should be glamorous. In five years we should have become the biggest library hub in Cameroon and why not Africa. But we want people to grow with us , without researchers, writers, editors, publishers, examiners and monitors there is no way we going to achieve that success. Rather than watch us grow, join the team and lets grow together and your name will be feature on Kamerpedia Book of Record. We do this for Cameroon and nothing else.